we had a little photo shoot with the wedding party before the open house.
brian's "fangs" still scare me every time i look at this picture.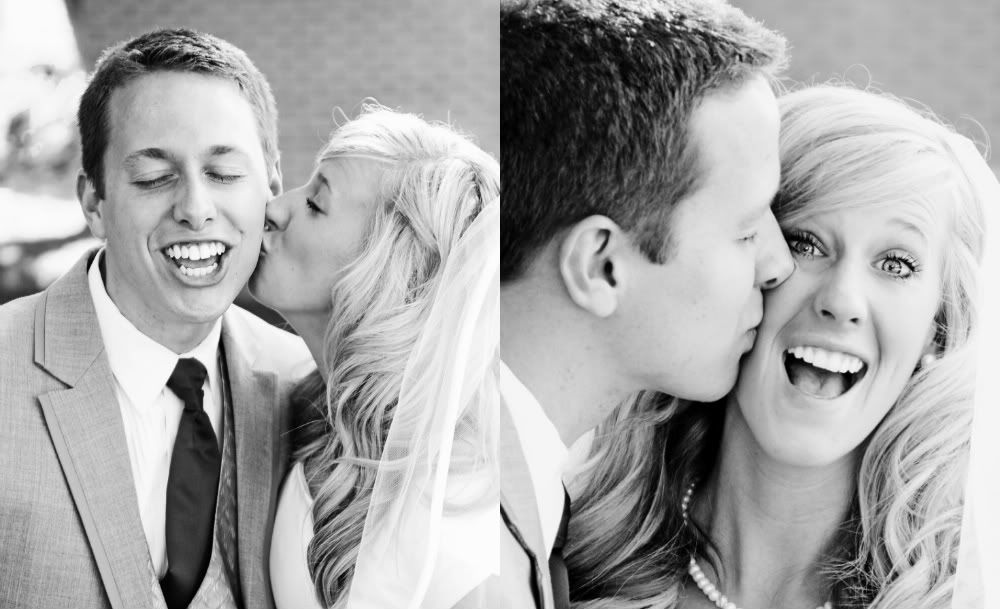 four best friends.
guys, thanks for puttin up with me. :)
and the cute little sisters.
kirstin (bri's little sis) & morg and mal
groomsmen.
my four brothers & brian's four brothers. :)
aren't they so cool?
twins.
brian and i both have a twin brother.
they are the greatest.
the peterson clan.
the joneses.
my parents are the greatest.
open house.
our awesome friends.
we were all in the same singles ward last year.
pictures taken by michelle kemp. she's awesome.
go check her out @
rustybucketphotography.